Whether it be during your initial upload of your PDF, or if you want to apply it to an already published edition.
It will convert all text/font that is of a standard website or email format into an interactive hyperlink.  This job will recognize most standard formats of website and email addresses.  Let us know if you use any that aren't being recognized.  
NOTE: This tool will not recognize any image based text and you should always use embedded fonts in your PDFs when showing website/email addresses.
On Upload
Choose your title and click upload Issue.
In the center of the options screen are the Auto Link jobs available where you can choose the standard Websites/Emails auto-link checkbox OR any other custom auto-link jobs you have already created (see image below)
Autolink - Select Website and Emails on Upload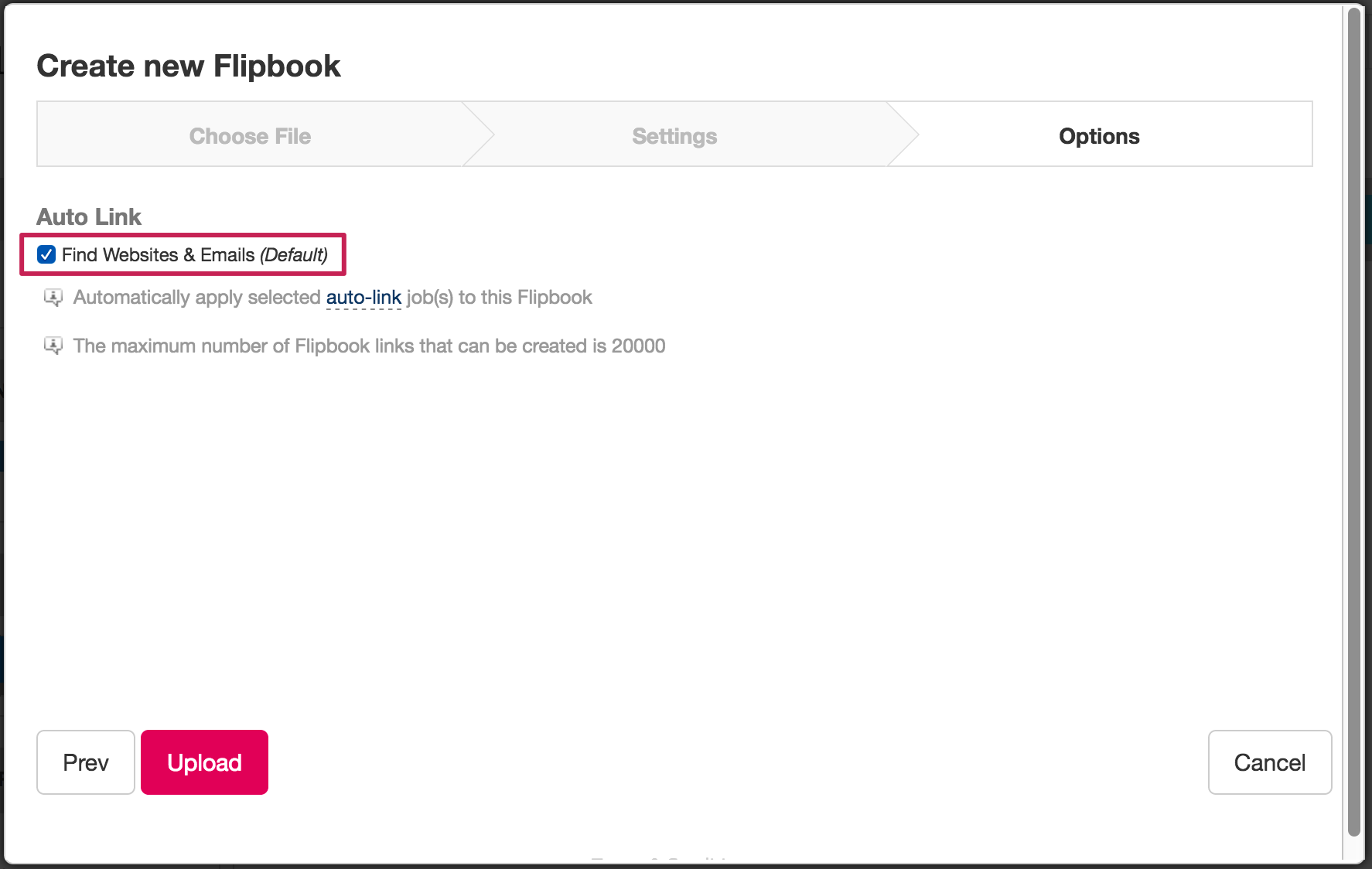 Post Upload
If you already have an issue uploaded, you can still run the Website and Email Job. 
While in your manage titles & issue view, click on the ENHANCE dropdown menu to the right of your mini-thumbnail of your issue and choose "create new auto-link job"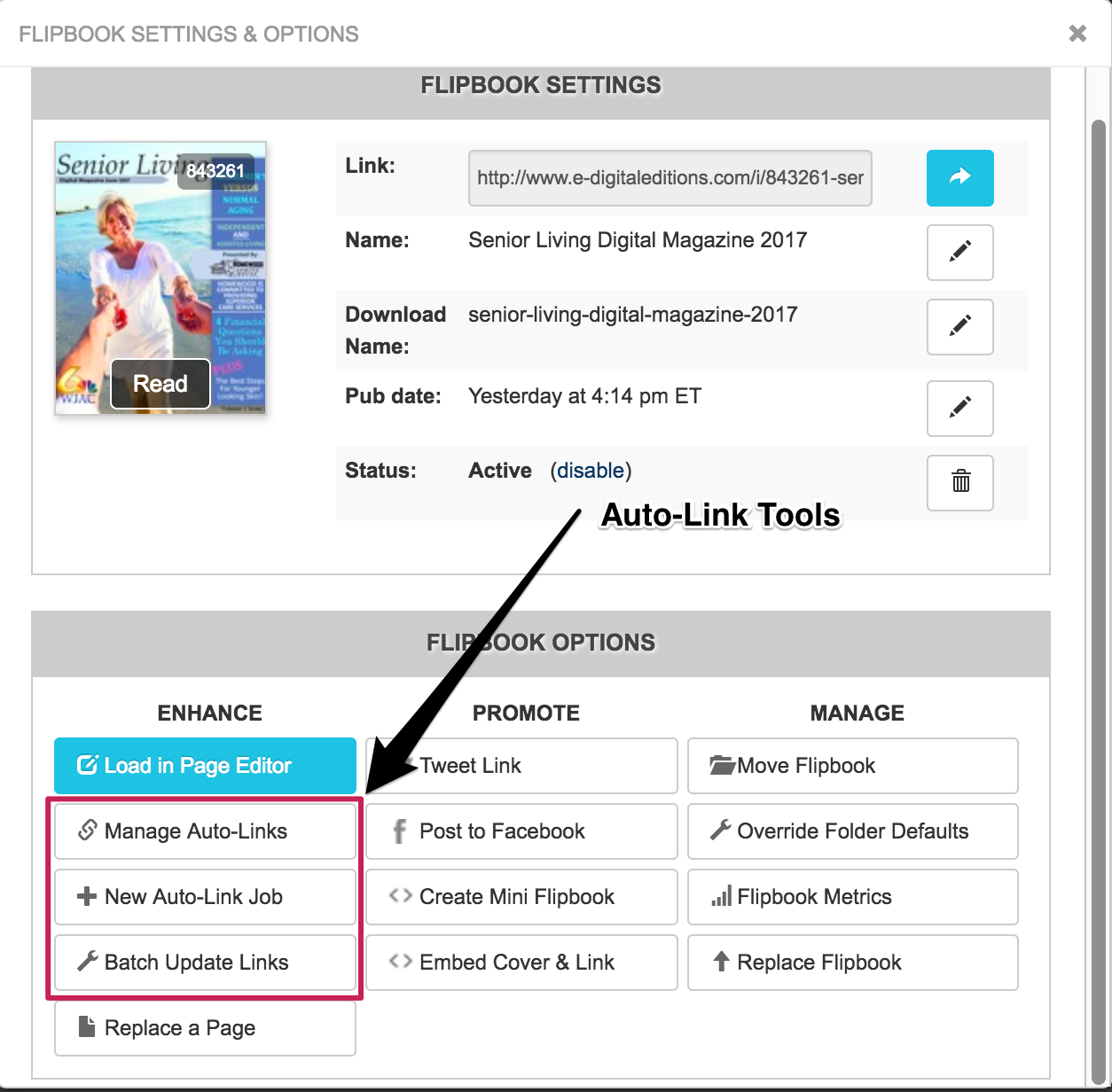 One you are at the Create an Auto-link Job screen, do the following:
Select Websites/Emails as your "Job Type" (1 below in image)
Give the job a name of your choice OR just use the default Websites and Emails label (2 below in image)
Check the box for "Automatically Enable All Links Found" option if you would like all links created to be active from the start.  (3 below in image)
If you don't check this "Automatically Enable All Links Found" option(maybe you want to review all the links found before you make them active), you will need to go to the manage auto-link jobs page to select the job, view the tasks and links make them active.