Upon upload of your PDF, our system extracts any embedded fonts and stores them as page text. The Application will extract text and store it based on each PDF page and the placement of text/paragraph boxes in the order of Left to Right > Top to Bottom.
That text is used for:
User Searching: That page text will be searchable from the Flipbook search tool and/or search engines.
The Text Only tool displayed for mobile devices: Especially useful for smaller devices where the PDF text itself may be hard to read even on zoom.
Remember to always embed your fonts to get the best results with the text extraction step. If you have non-embedded text OR if your text is in image format, the system will not be able to extract.
Also, the parser will not be able to extract CID fonts or Embedded Open Type Fonts (EOT) so whenever possible try and avoid these fonts in your PDF.
You can check and edit the text content that was extracted for each page by first going to the Page Editor and clicking on the tab with the "A" icon.
Step 1 - Accessing Page Editor
While logged in to your account, go to Flipbooks > Manage Flipbooks. Select a Folder to manage and click on a Flipbook cover image to edit that Flipbook.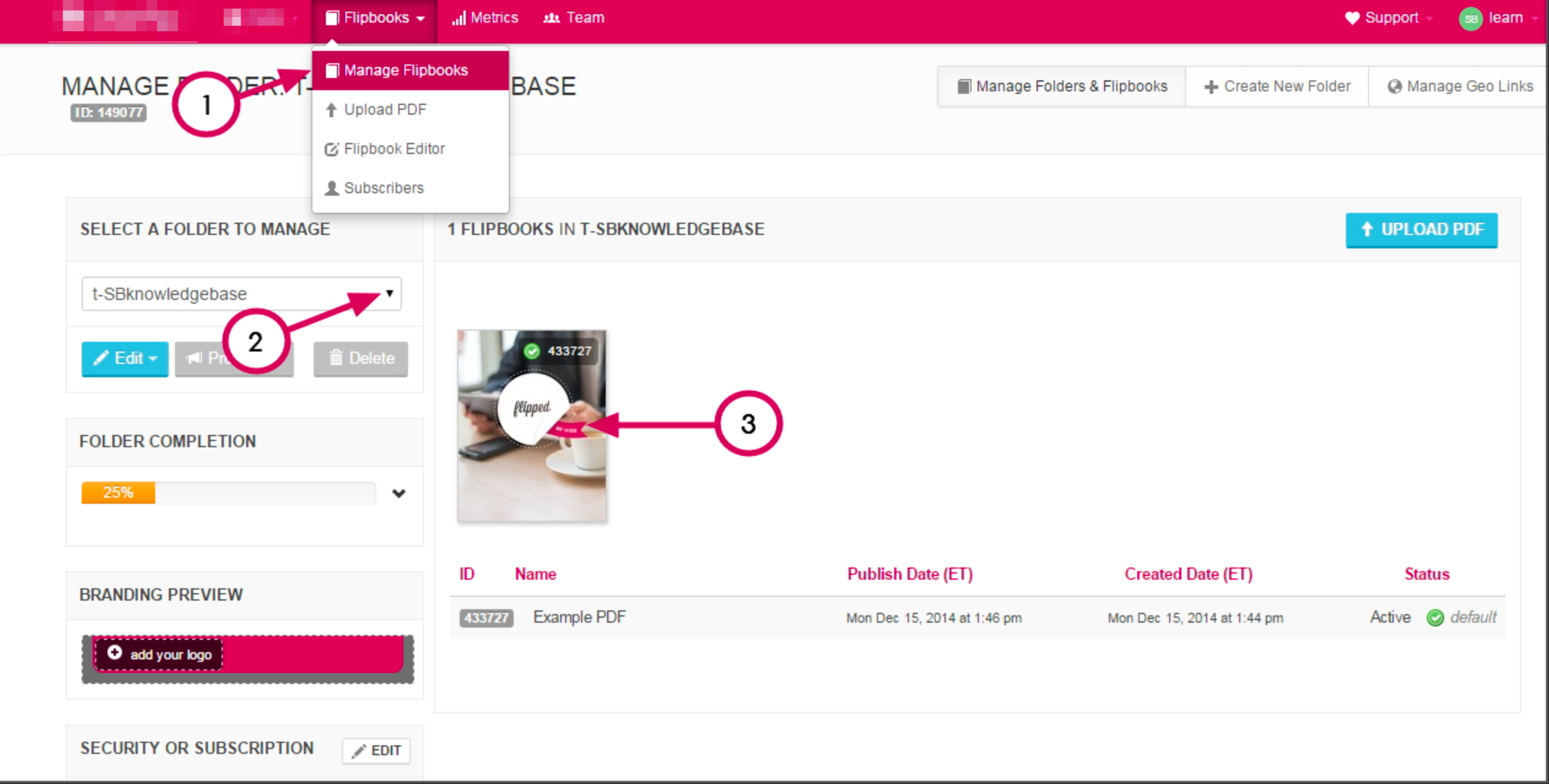 From there, just select the blue Load in Page Editor button under Flipbooks Options > Enhance on the popup that appears.
Step 2 - Access and Use Text Tool
Once in Page Editor, click the Text Tool icon (the "A") from the top navigation.
Step 3 - Edit Text
SELECT EDIT - You can edit the visual text and it's format
It's a good idea to check your page text to make sure your PDFs text has been extracted in full.
Sometimes text characters are not recognized by our system and should be replaced using the Page Text Tool. If no text was found, you'll see a message that says "there is no text for this page" (see above).
To change the page text, just click on the blue edit button at the bottom of the display, make the changes/corrections in the text and click Save to update the page text. Click cancel to exit without saving.
Notes:
Editing your page text will not update the displayed text content on the desktop flash Flipbook only the mobile text view and also searchable text.
Text in image form which will not be extracted by our system